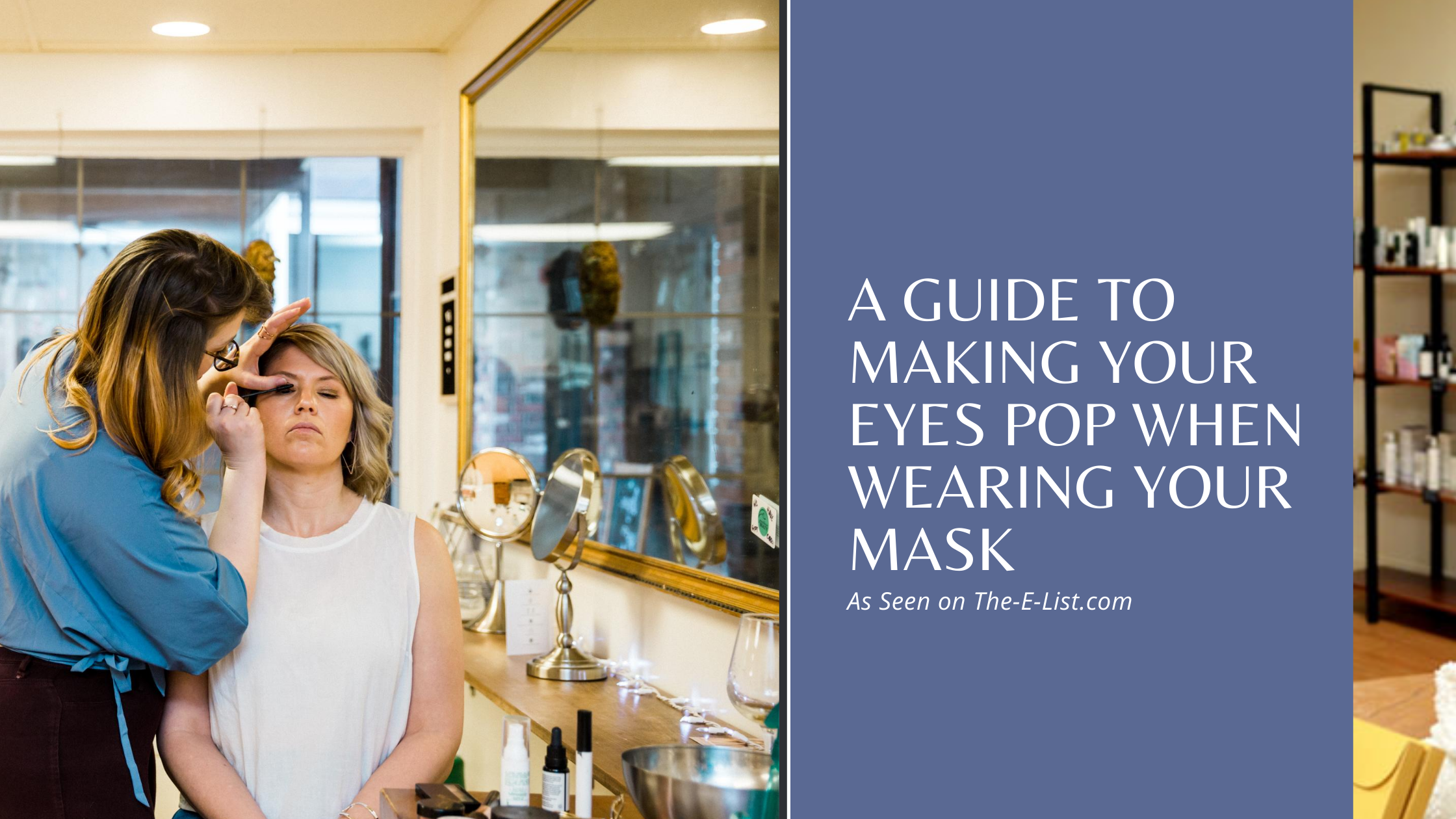 *This article was featured on the E-List!
By Rachel Postovoit, founder of Greenhouse Beauty
The eyes "have it", they're the window to the soul, according to Leonardo da Vinci, and currently- it's all people see when you're out and about. There have been waves of motivation when it comes to wearing makeup, when I talk to my clients- but in my book, I just feel a bit more perky when I've taken a few minutes to feel like myself.

 Ever feel like the "rules" of makeup can be contradictory and confusing?
Here is a breakdown of necessities and rules for you to make your eyes POP, without feeling like you need to agonize, gluing yourself to a Youtube tutorial, only to find out that you still haven't mastered the smoky eye or cut crease of your dreams.
Don't overthink, just follow the steps
1. Prime the eyelid. Your eyelids don't have pores but they still do create oil. If you want the pigment you're putting on your eyes to hold on and not create that 'creased line' halfway throughout the day, apply a bit of eyelid primer. 
Using a great eyelid primer means you don't need to apply a lot, and it should provide a little "color correction" to reverse pink or blue tones on the eyelid. The Lily Lolo Eyelid primer has two colors to brighten and correct. If you're not overly dark or red/purple, you can dip your finger or brush into both sides and smooth over from your lash line to underneath your brow. If it is changing your skin tone drastically, you're using too much product. Less is more.
2. If you find that you are very prone to oily eyelids, or you're going to be in the heat for a while, can't hurt to take the extra precaution and sweep a bit of setting powder over the primer, before you get into any shadows.
3. You've probably seen those sets of brushes with 3 billion different brushes in the set. So overwhelming, right? I'm here to tell you that most likely- for your eye-makeup goals, you do not need that many brushes. My recommendation for expanding your skills and tools is this:
- one fluffy brush, great for blending/diffusing out color, and applying a taupey matte tone into the crease to define the eye 
- one flat wide pointed brush, similar to a flat concealer brush. These bristles are tighter, which means that more pigment will be picked up and it's great for getting a color on to the lid, or applying a brighter shade into the inside corner of the eyes, or just under the brow bone.
4. Define the eye subtly by dipping your fluffy brush into a matte, medium-toned shade for your skin tone, and sweep that back and forth into your natural crease to open and lift the eye, visually. If you have a smaller eye, you can go a bit above the natural crease of your eye, but leave room between just under your brow and this tone. It's as simple as rainbow motions back and forth over this natural crease, and if it's "catching or skipping" in some areas, you can try little circles along the same path to blend it out.
5. Apply a pretty shadow shade on your lid with that flat brush we talked about, this is what people will see when your eyes are open. This is when you can rely on those rules you've read about in every women's magazine ever: contrasting tones make your eyes pop. Blues do well with coppers and browns, greens do well with purples and browns, brown-eyed-girls do will with blues, purples, browns, greens, really whatever tickles your fancy. Here's the real rule: follow your heart- if a color resonates with you and makes you happy, don't think about rule-breaking, think about filling up your happiness-gas-tank.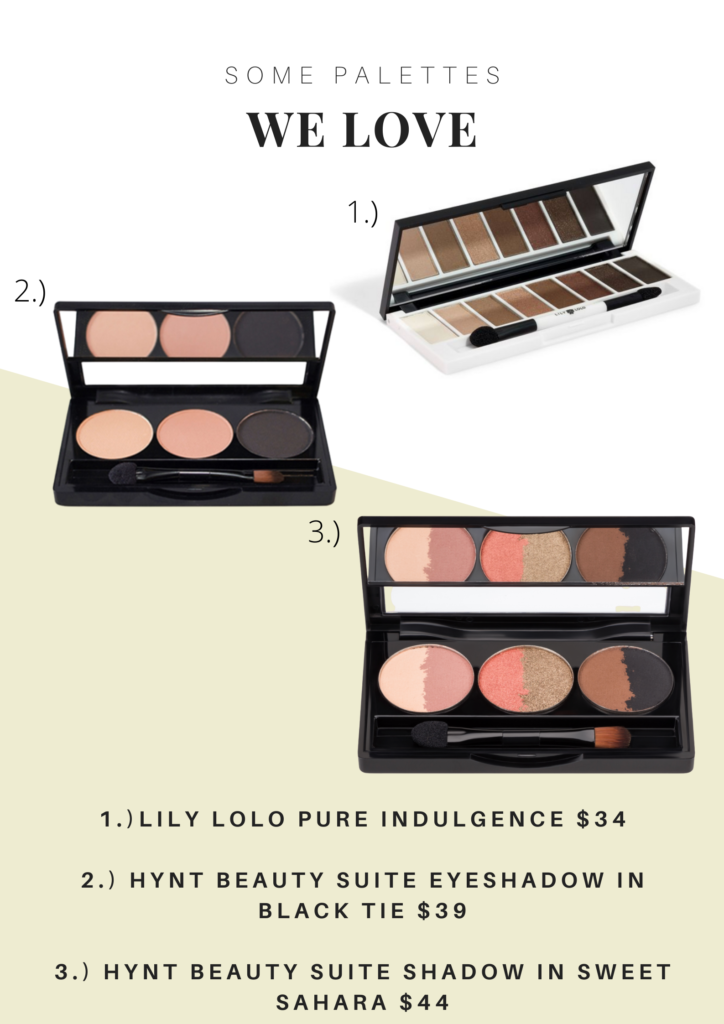 6. Time to line! If you are a bit more timid with liner, use powdered shadow as an eyeliner alternative! You can take a tight bristled brush with shorter bristles (I'm throwing another brush into the mix!!) or an angled liner brush and press in some darker shadow- a deep brown, black, blue, purple, or green into the lash "bed", or where your lashes grow out of, on the top lash line. You can do this on the bottom as well, but I would personally use a shade lighter or less product. 
If you prefer pencil, use the same technique, I actually love using black on the top, and a deep brown, applied and blended with a tight-short-bristled brush on the bottom. The look is subtle and flattering. I highly recommend trying this out.
7. Lashes are next! Use the ancient torture device I know you all have, the dreaded: eyelash curler. The truth is, they're amazing, and lift and open your eye with hardly any effort at all. If you think yours isn't cutting it and that's why you don't touch it: well then, let's get you a better one. The Lithe Lashes curler is gorgeous, effective, pocket-book friendly, and you're going to want to use it when you see the difference that it makes!
8. Finally, apply your favorite mascara. Having worked at some big beauty stores, like Sephora, Bare Minerals, and Red Door Spa, I've tried a LOT of mascara. I'm not naturally blessed in the lash department, but every mascara I carry in-store has been affordable, effective, and impressive, without the junk. I can't say enough about switching to a natural mascara. The ingredients make my lashes nicer because they're not harsh, cheap or drying!
When all people are seeing is the top half of your face, I like to do brows next. Big brows are "in" but I always recommend letting your face guide your brow look, rather than the trends. The best brow for you is the one you naturally grew. For these secrets (as well as other makeup secrets), schedule a one on one with me at Greenhouse Beauty! I happily give away all of my makeup secrets because I want you to feel gorgeous. If you want a no-fuss, "finished" look- and you don't want to dedicate to learning how to do your brows this Summer, start with the Eco-Brow defining gel, a clear brush-on miracle worker!
So we've established some makeup rules. 
I hinted at a secret rule that I live by in step 5. This is actually incredibly important, and I want you to take this rule to heart, more than any of the others (although the others are super helpful so if you can multitask, I'm here for that). 

Follow your heart and be open to trying new things and "playing". Especially when it comes to makeup, but this is a "life" thing, too. I love to tell my clients: play with your makeup, not with your food. I think there is so much pressure on all of our plates at all times, and sometimes it's coming from our internal pressure to "be" something. 

I want to tell you the only real "rule" of Greenhouse Beauty: we don't talk smack about ourselves. Makeup is fun, but you are enough. Whether you have the motivation to put makeup on today or not.
Remember: appointment only shopping takes place on Wednesday's and Saturday's 10-1 with the option for curbside pickup, and with some flexibility. Stay tuned as this will open up in due time! As always, reach out and we will accommodate as best as humanly possible!